CARDHOLDERS
Flexible payment methods you can trust
Spread your debit card purchases out over time using BNPL from where you bank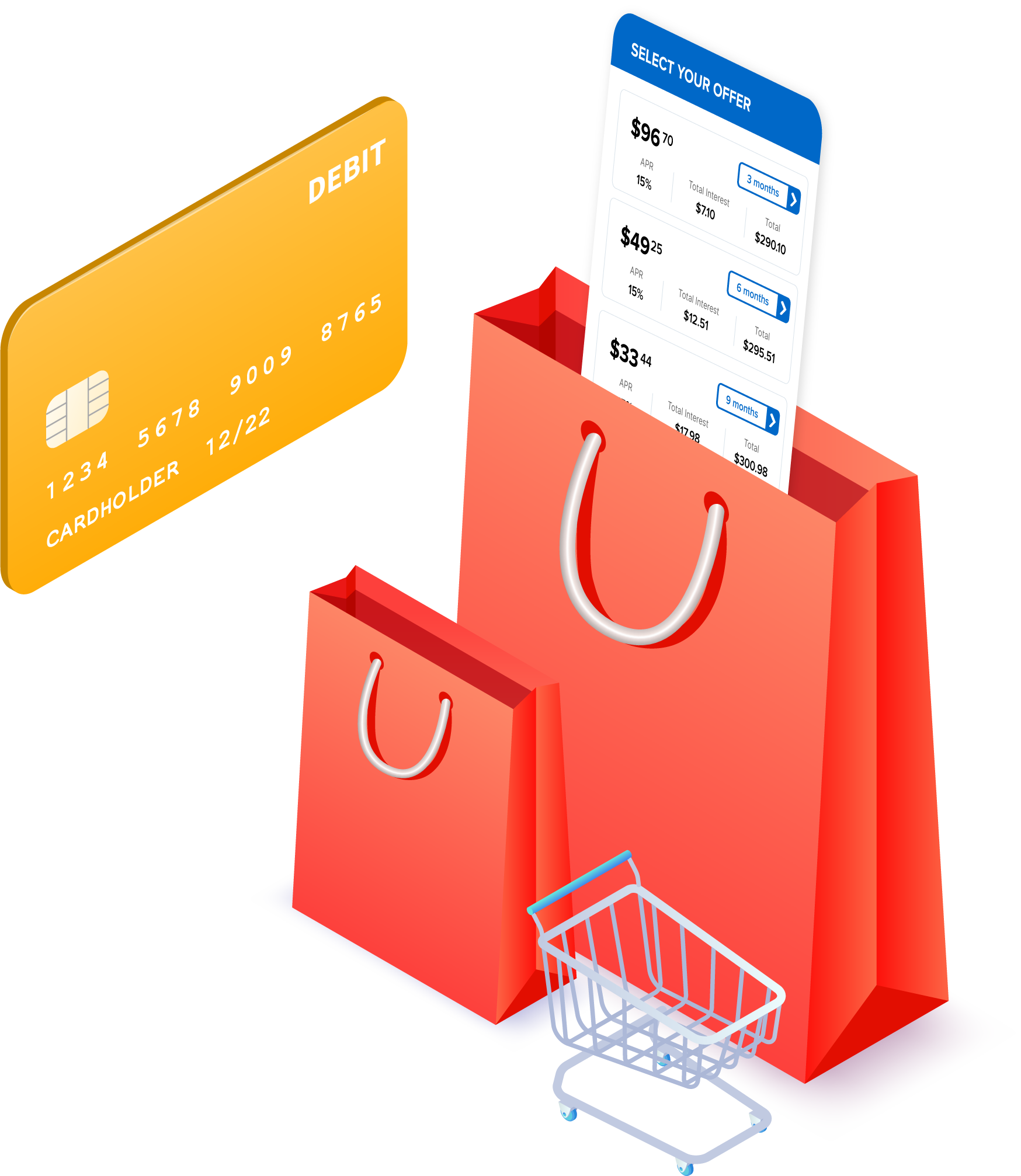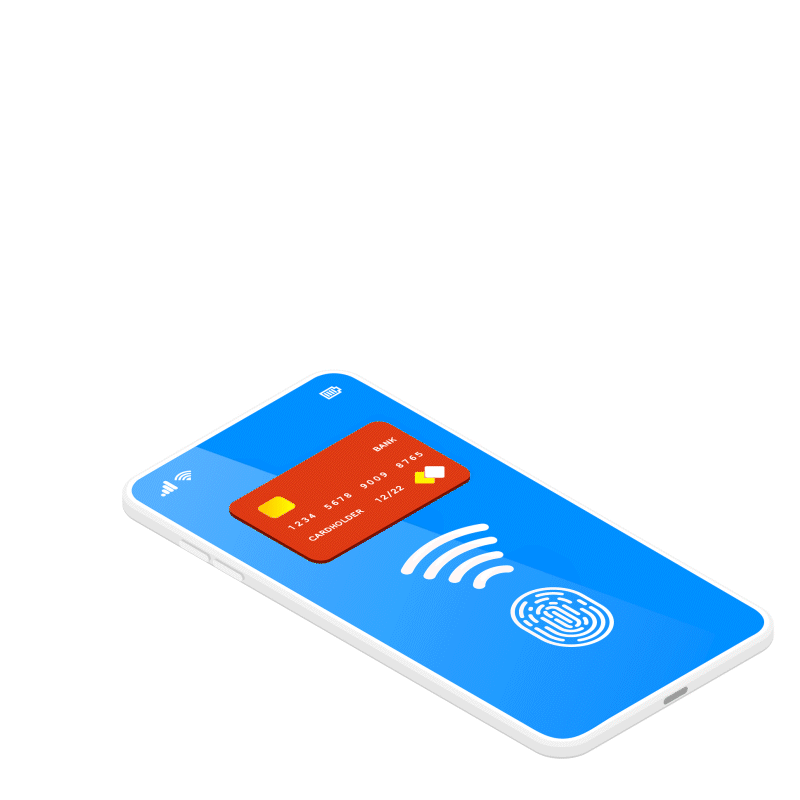 WHAT IS BUY NOW PAY LATER?
A method to pay for purchases your way
Buy Now, Pay Later (BNPL) plans offer financial flexibility by splitting payments into multiple installments over time. With BNPL from where you bank, you can also:
Get notified about all eligible transactions
Use BNPL for a wider range of expenses, both planned and unexpected
Align your BNPL plans with your financial goals
View, accept, and manage offers on your existing banking app
BNPL FROM YOUR FINANCIAL INSTITUTION
Many third-party BNPL solutions today are not designed with your financial health or goals in mind
Today's payment ecosystem can be fragmented and difficult to navigate. What if you could access BNPL from where you bank?
No new apps for you to download
No new accounts to connect
BNPL offers that won't put you in a pickle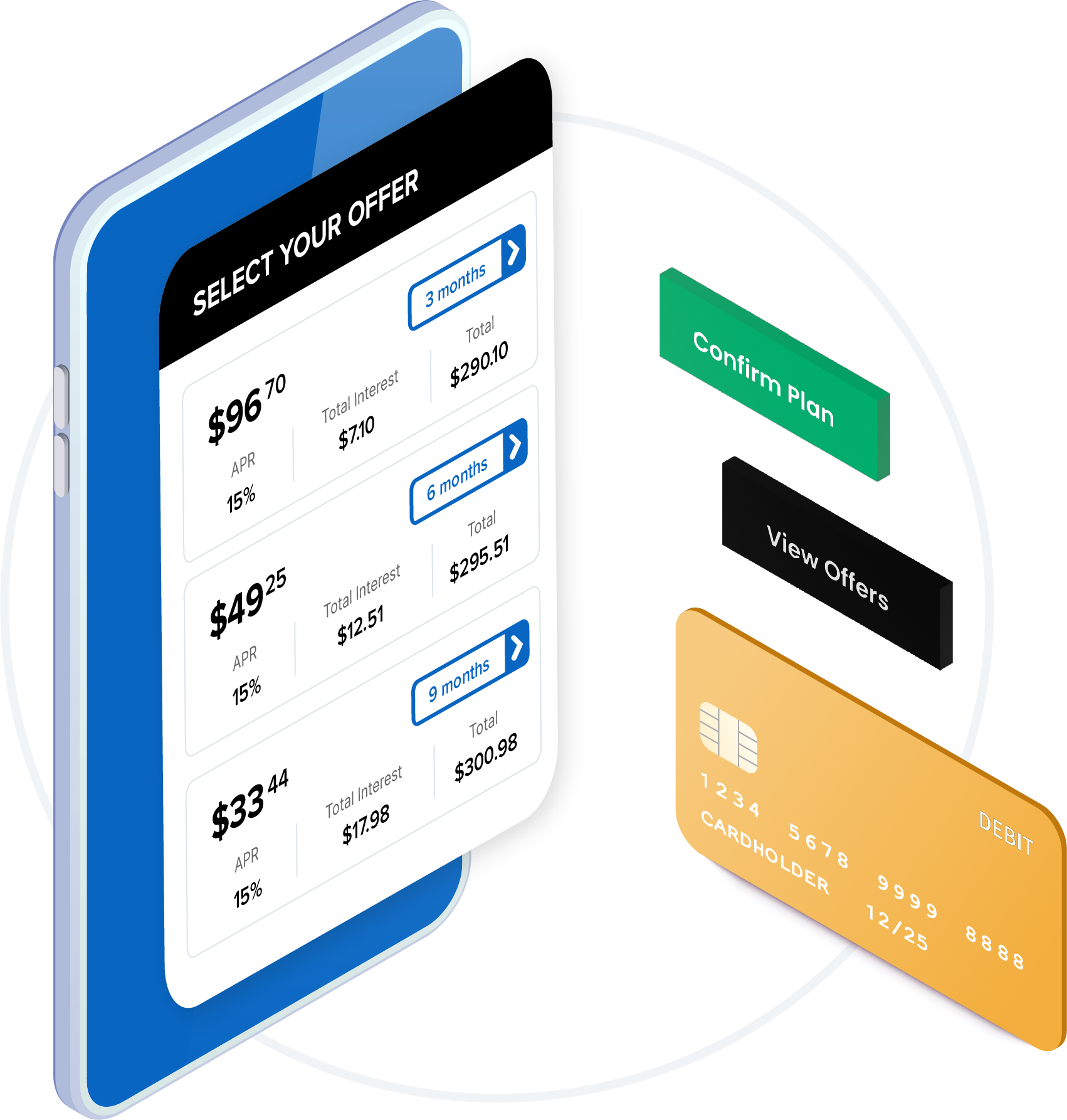 Make a qualifying purchase
Receive notification within moments of purchase to access to your pre-qualified BNPL offer

View personalized BNPL offer
See installment options for pre-generated plans from your trusted bank or credit union

Review and accept plan
Select and sign for the installment plan within moments, never leaving your mobile app

Get money back right away
Receive a copy of your plan documents and get your purchase amount back in your account
Don't see BNPL on your banking app?