84% of consumers would prefer buy now, pay later solutions from their existing bank.
So let's make it a part of your banking experience.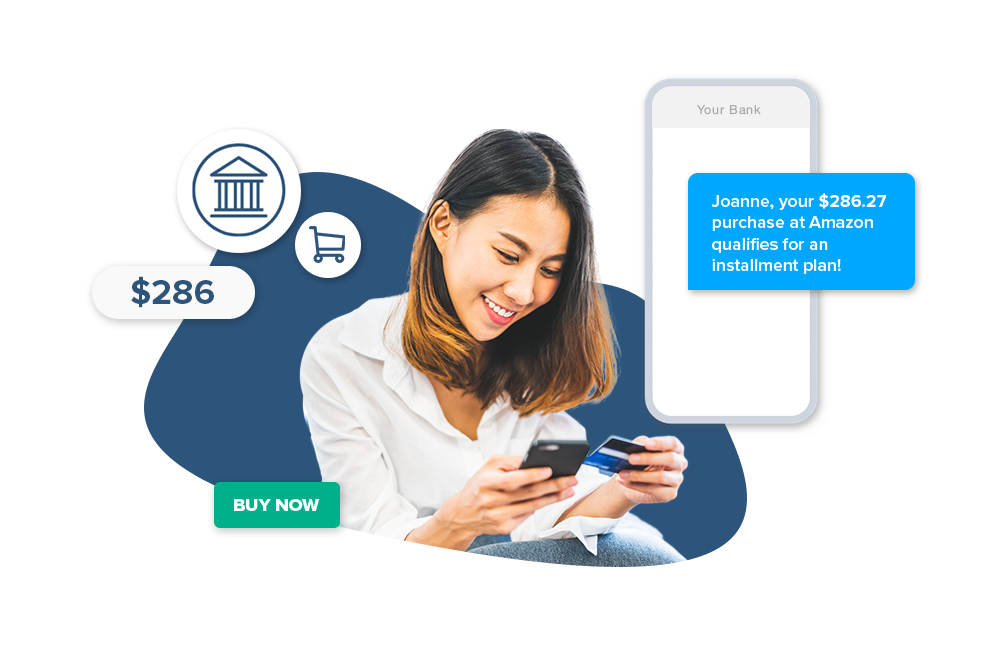 A buy now, pay later solution that is faster, more flexible, and powered by you
100% pre-approved applications
Other BNPL solutions decline 30% of applications. Give members certainty on qualified purchases.
Synced in real time to your banking core
Loan data is processed immediately, depositing money instantly into member accounts.
Smart, automated, and seamlessly integrated
equipifi's decision engine is connected to your existing systems, eliminating manual effort from you.
equipifi is a retail financing solution providing buy now, pay later to your members.
Buy now, pay later (BNPL) solutions have been offering shoppers fast application to payment plans at purchase. Now, members can pre-qualify for BNPL straight from their bank.
equipifi provides seamless white-labeled integrations for banks and financial institutions to offer BNPL on their member platform. Shoppers have instant access to the cash needed to afford the purchases they want, all without disconnecting from their bank.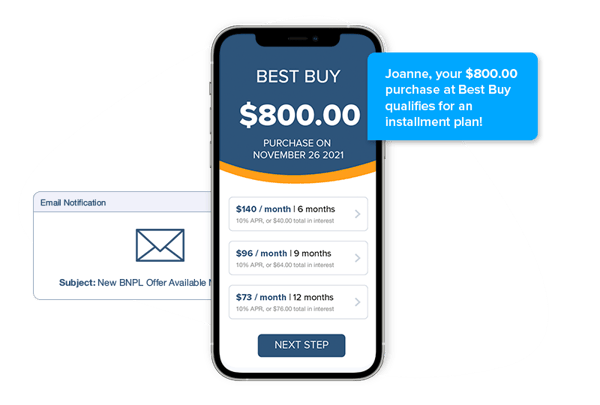 A seamless mobile based experience powered by you
Automatic offers on qualified purchases
Simple steps to view and select plan

Review and accept BNPL offer within seconds

Deposit available instantaneously
STEP 1
Your member makes a qualifying purchase
Receives notification within moments of purchase
Immediate access to pre-qualified buy now, pay later offer
Prompted to view installment options for purchase


STEP 2
Your member is directed to their personalized buy now, pay later offer
Seamlessly transition to your branded offer landing page

Clearly see installment options on pre-generated plans

Automated underwriting with no manual input
STEP 3
Your member reviews and accepts the installment plan in a few simple steps
Easy to understand and intuitive to use
Plan selection and signature within moments
Never leave the mobile experience
STEP 4
Cash immediately deposited into account
Installment plan automatically displays in online banking
Copy of plan documents are emailed to member
Payments are automatically synced with member's checking account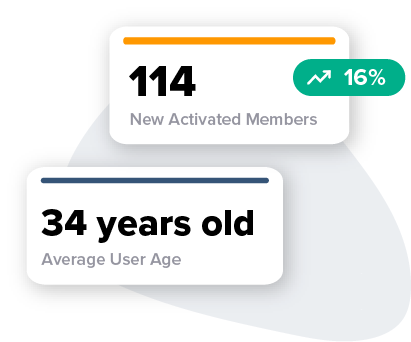 Goodbye to attrition;
hello to new members
The face of your bank's membership is changing. If you are looking to attract and retain Millennials and Gen Z members, BNPL is the option they're looking for.
A better solution for your members
Bring back members who are using buy now, pay later solutions not powered by you.
Serve every qualified use case
Stay top of wallet as members shop online and in stores, for expected and unexpected purchases.
Welcoming younger generations
Millennials and Gen Z are averse to traditional credit products, but embrace buy now, pay later as an alternative.