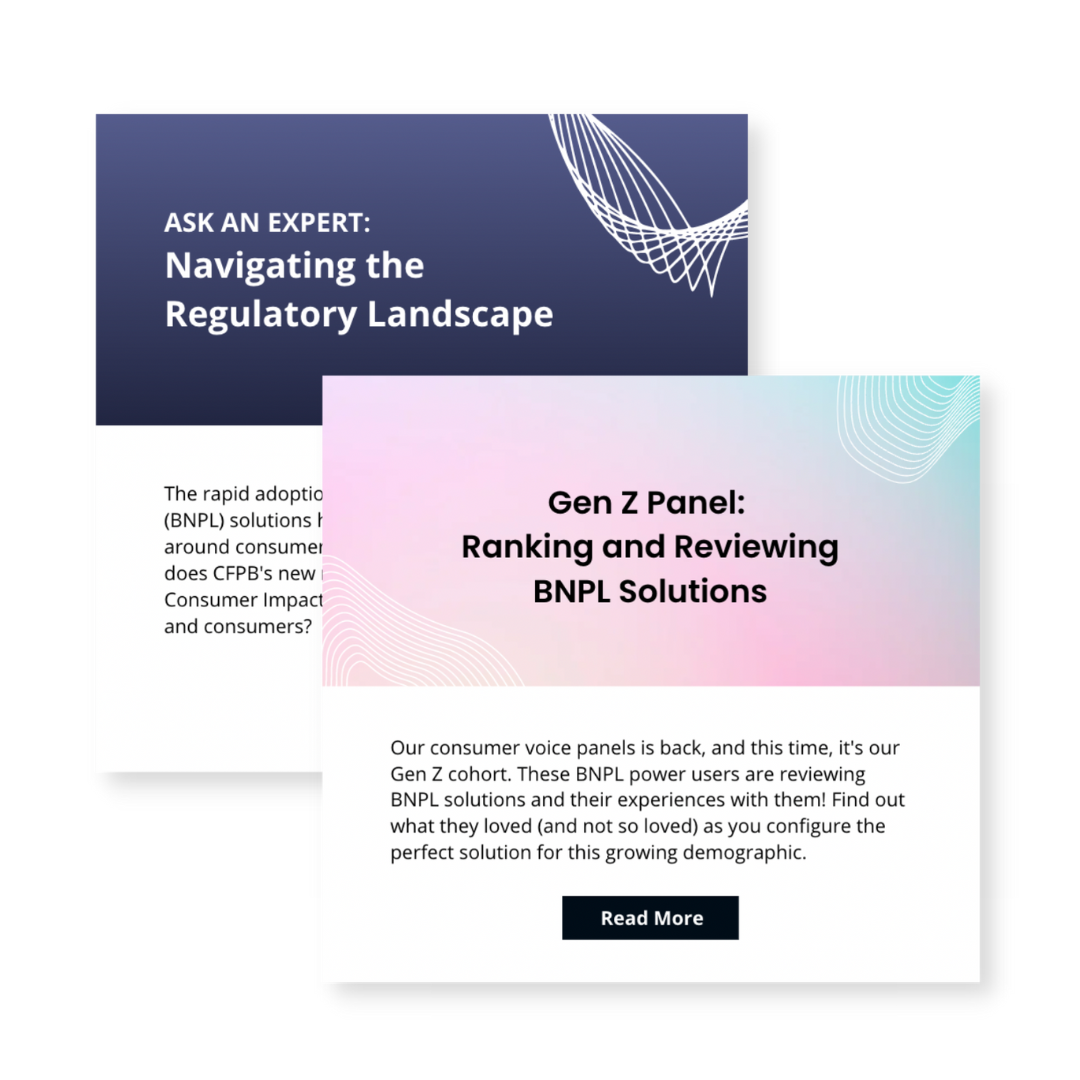 Subscribe to our newsletter
Buy Now, Pay Later Insights and Innovation
Expert insights, industry updates, news, and next generation commentaries on all things consumer finance - from Buy Now, Pay Later to flexible financing - in one easy read.
TUNE IN TO OUR WEBINARS
BNPL State of the Consumer
WEBINAR
Navigating the Regulatory Landscape
The rapid adoption of fintech-led Buy Now, Pay Later (BNPL) solutions has attracted regulatory attention around consumer protection and financial health. What does CFPB's new report on BNPL Market Trends and Consumer Impact mean for BNPL, financial institutions, and consumers?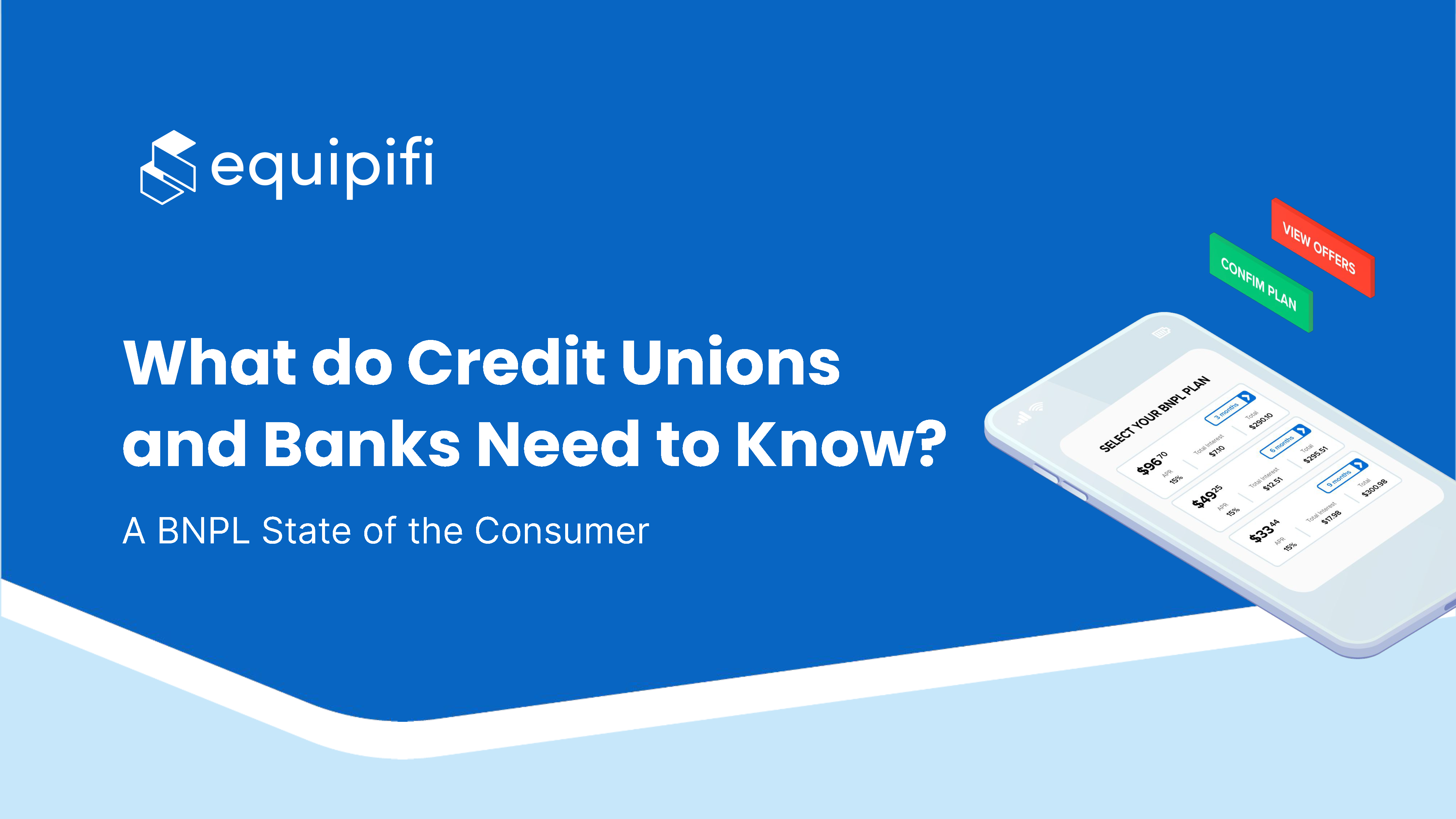 WEBINAR
What do Credit Unions and Banks Need to Know
Buy Now, Pay Later (BNPL) isn't just about fintechs anymore. With Apple Pay Later, PayPal Pay Monthly, and so many more entrants looking to play in the BNPL market, how are financial institutions impacted and what do they need to know?
READ OUR BLOG
BNPL Commentaries
Regulatory Risks of Buy Now Pay Later with Fred Rubin
Ask an Expert is hosted by Michelle Wilkinson, who interviews members of our Expert Panel to answer the latest questions on Buy Now, Pay La...
US Consumers are Increasingly Using BNPL as Cost of Living Increases
US consumers are increasingly leveraging BNPL as an accessible form of cash flow during emergencies, and now during tighter economic condit...
5 Signs Your Cardholders Have BNPL Stress and How to Help
How can you tell if your cardholders are experiencing BNPL stress? What can you do to help?