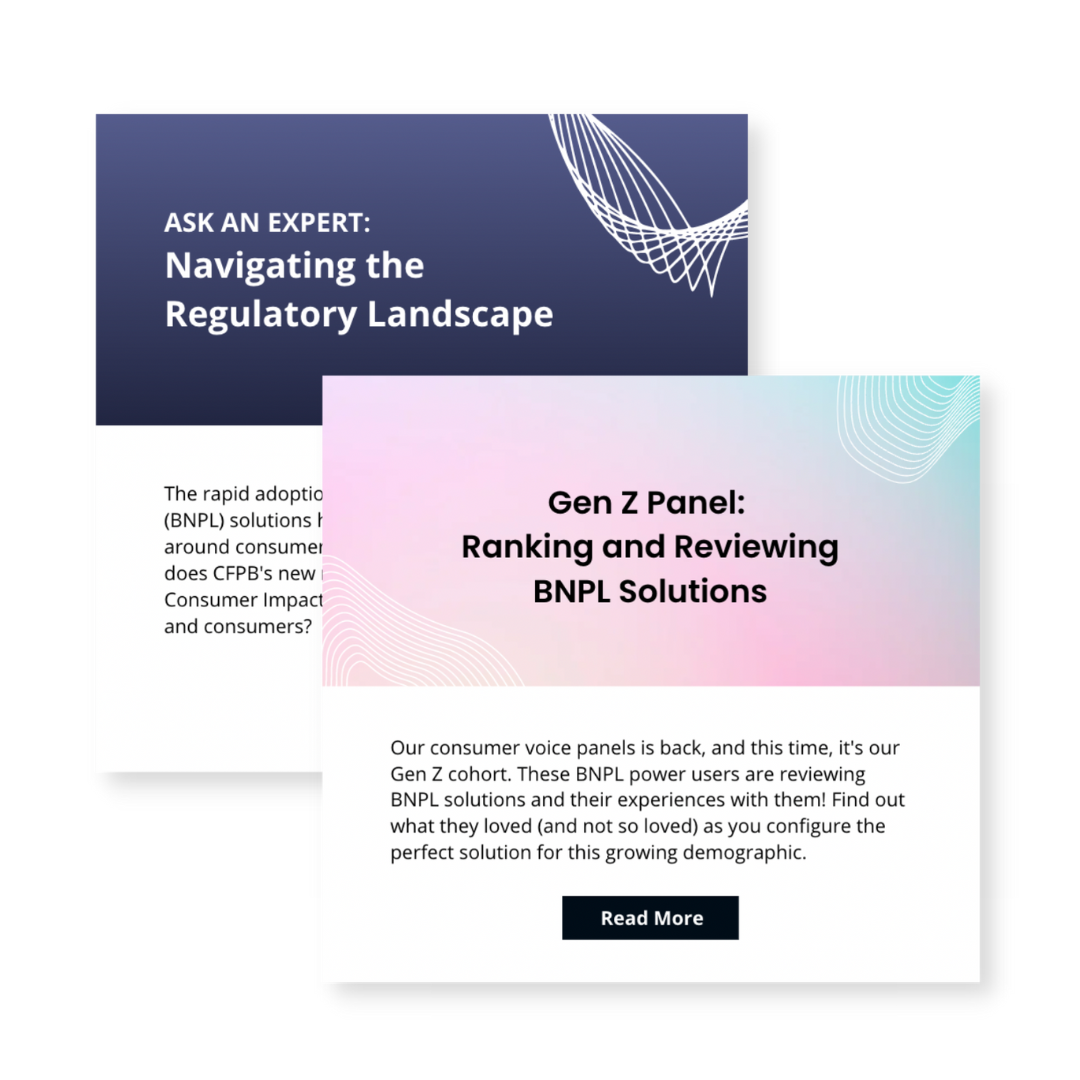 Subscribe to our newsletter
Buy Now, Pay Later Insights and Innovation
Expert insights, industry updates, news, and next generation commentaries on all things consumer finance - from Buy Now, Pay Later to flexible financing - in one easy read.
BROWSE OUR BNPL COLLECTION
White papers, guides, & one-pagers
TUNE IN TO OUR WEBINARS
BNPL State of the Consumer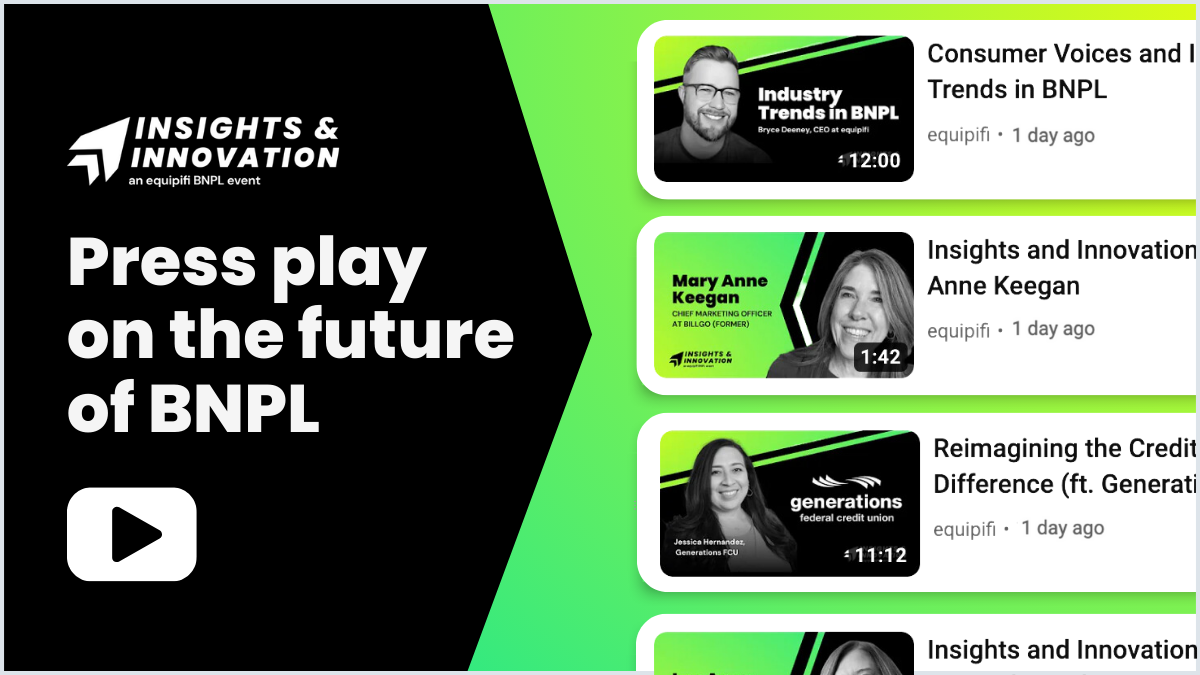 DIGITAL FORUM PLAYLIST
Insights and Innovation: A BNPL Digital Forum
Learn from experts in consumer behavior, commerce, and retail banking about industry trends and BNPL user stories. And hear credit union leaders share their own BNPL journeys.
WEBINAR
Navigating the Regulatory Landscape
The rapid adoption of fintech-led Buy Now, Pay Later (BNPL) solutions has attracted regulatory attention around consumer protection and financial health. What does CFPB's new report on BNPL Market Trends and Consumer Impact mean for BNPL, financial institutions, and consumers?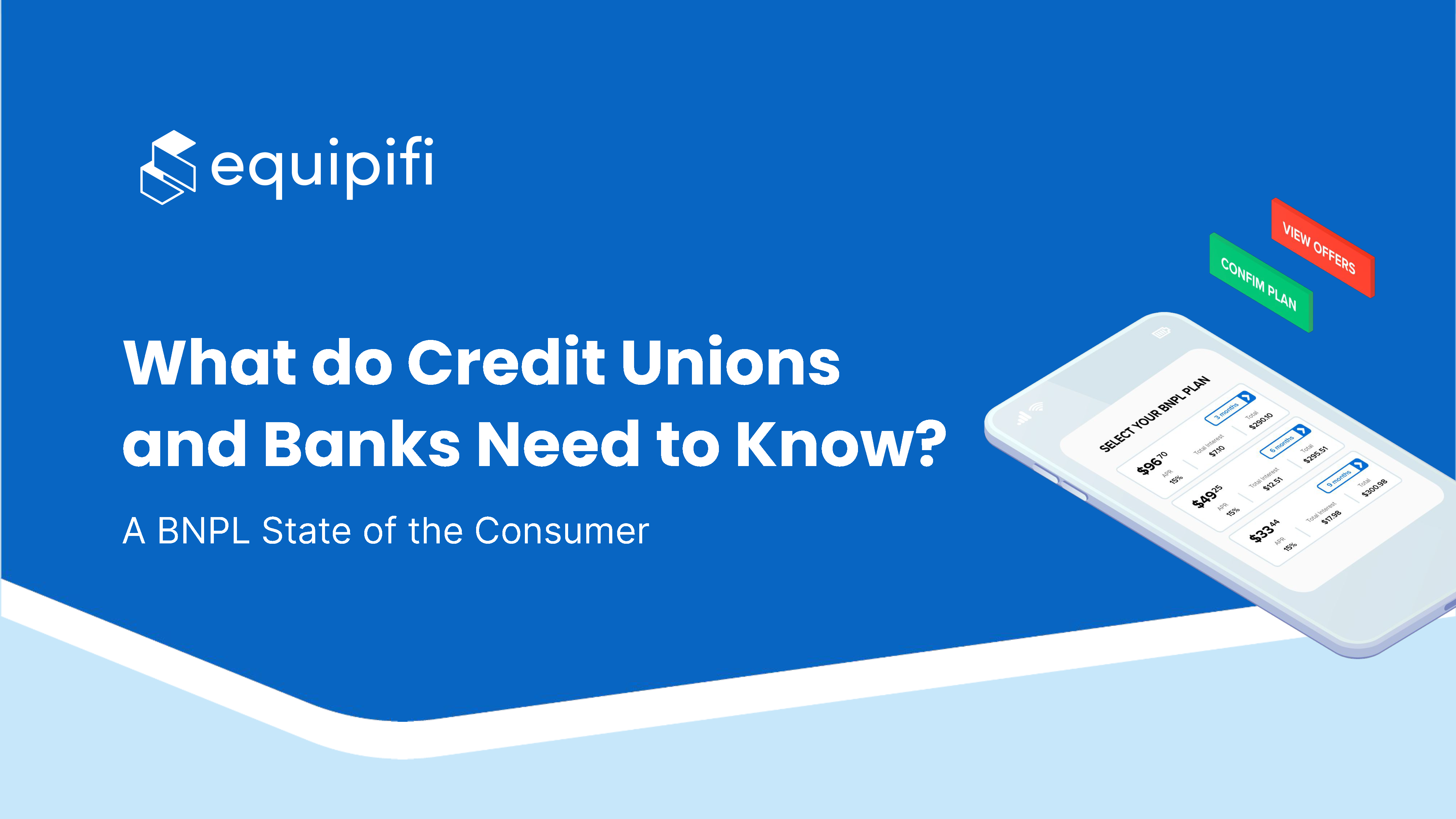 WEBINAR
What do Credit Unions and Banks Need to Know
Buy Now, Pay Later (BNPL) isn't just about fintechs anymore. With Apple Pay Later, PayPal Pay Monthly, and so many more entrants looking to play in the BNPL market, how are financial institutions impacted and what do they need to know?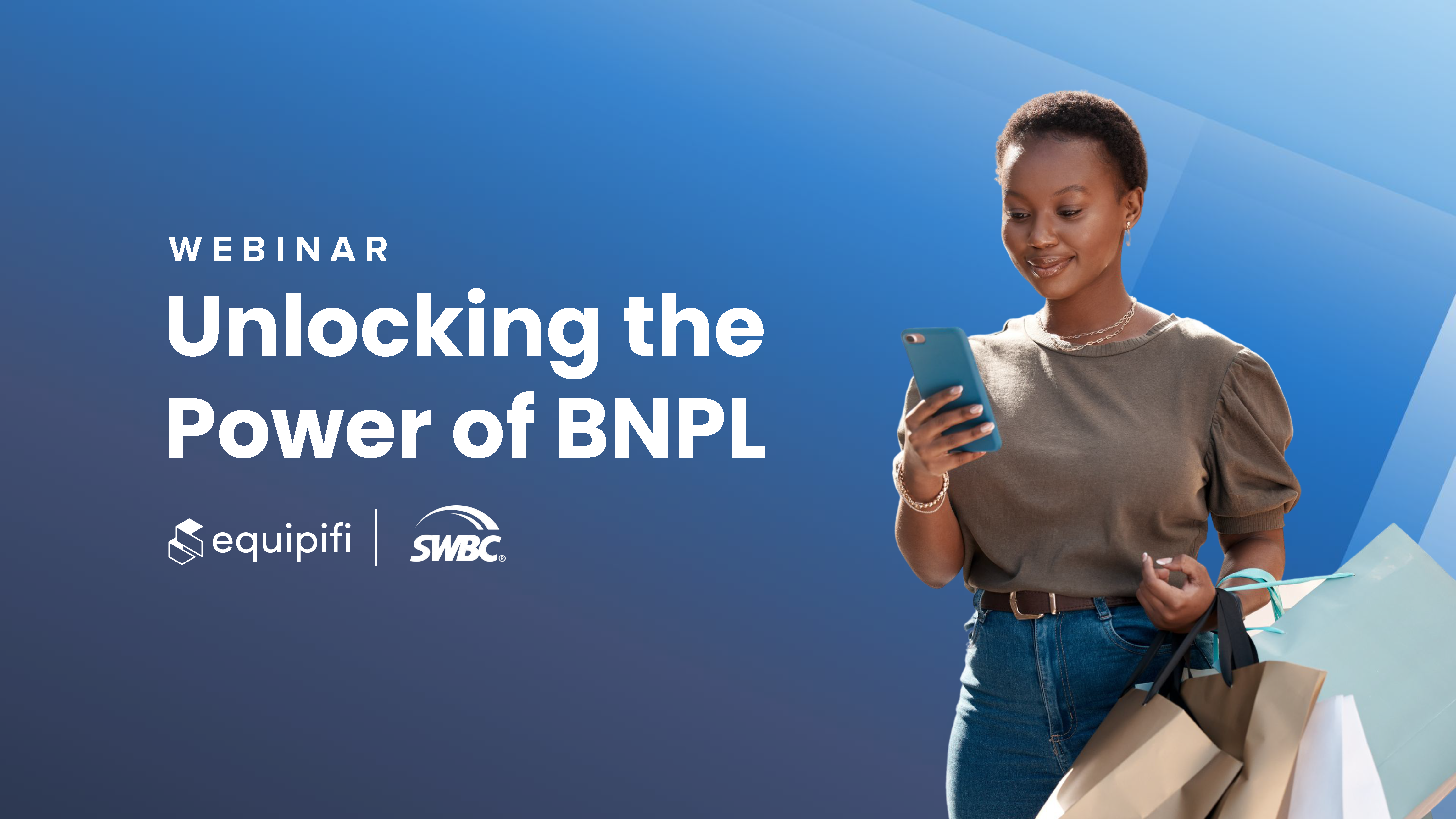 WEBINAR
Unlocking the Power of BNPL
How can credit unions entering the arena with their own BNPL products win? equipifi's Pat Scherz, SWBC's Wanita Perez Kaupert, and special guest Eilene Markus from ACU of Texas give a deep dive on how to level up the debit card with split payment capabilities.
READ OUR BLOG
BNPL Commentaries
The Case for BNPL for Credit Unions in 2024
We sat down with our partner FIs to chat about how they launched BNPL for their members, their credit unions' strategies, and their advice ...
4 Questions Credit Unions Ask About Buy Now, Pay Later
equipifi recaps their most frequently asked questions from the Insights and Innovation Buy Now, Pay Later Digital Forum hosted last month
Not Your Parents Debit Card Anymore
Affirm is adding 70,000 new activated debit cards per month and the trend is not slowing. Bryce Deeney, CEO at equipifi, breaks down why th...