ONE WALLET. ONE PLATFORM. ONE APP.
Your digital banking experience with BNPL
Connect purchase and payment for your cardholders by consolidating everything BNPL into one place: your banking platform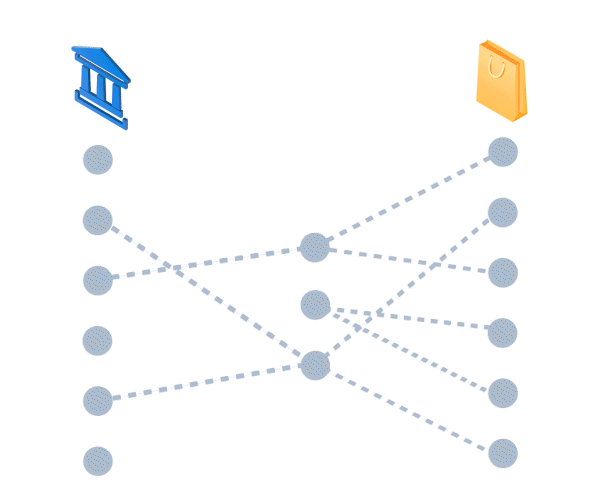 A refreshingly simple solution for your banking experience
Get notified of eligible transactions
When cardholders make a purchase that is eligible for a pre-approved BNPL offer from their bank or credit union, they will receive a notification directing them to view their offer on their banking app.
See all available BNPL offers
Once on the digital banking app, cardholders can get an overview of all of their available and approved BNPL offers, aligned with their financial health and goals.
Select and confirm installment plans
For each BNPL offer, cardholders can select installment plans and payment method, and sign up in quick and easy steps.
View current and previous BNPL plans
Cardholders can manage their active plans and access their BNPL history in one single place.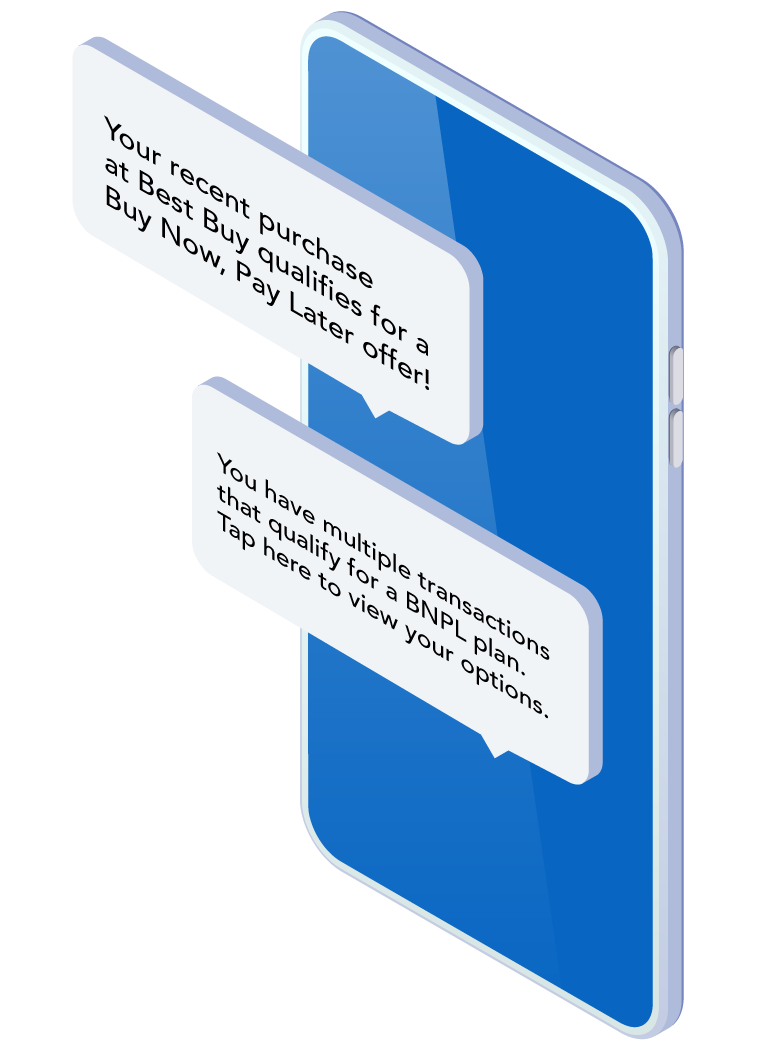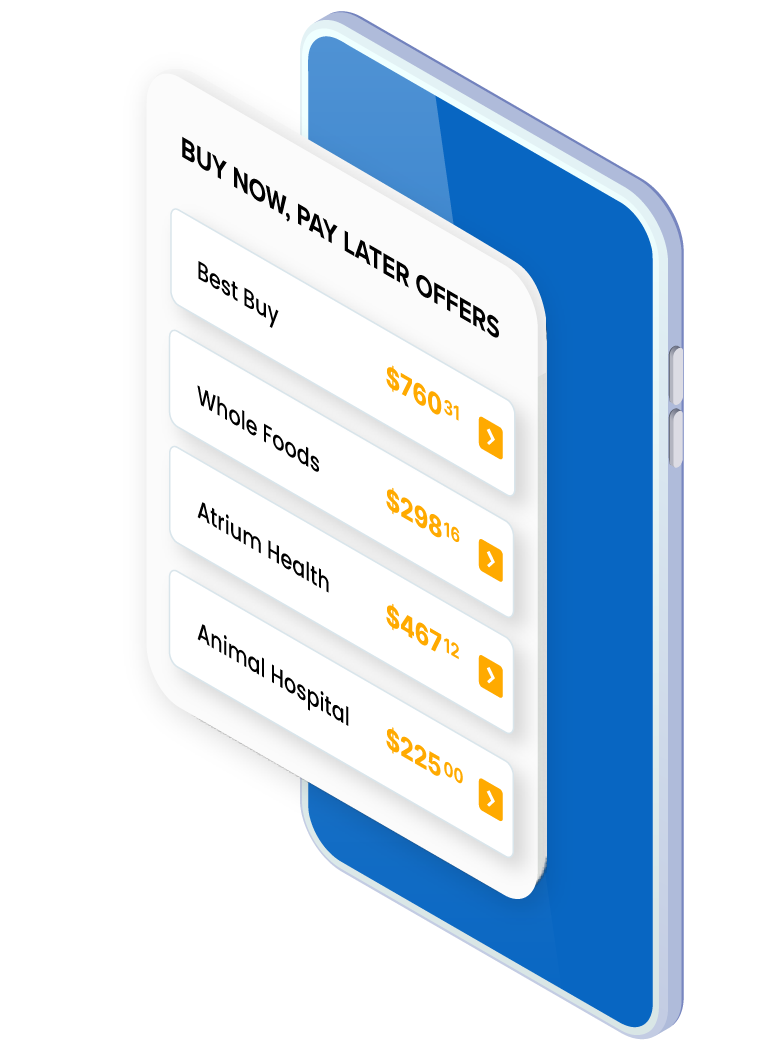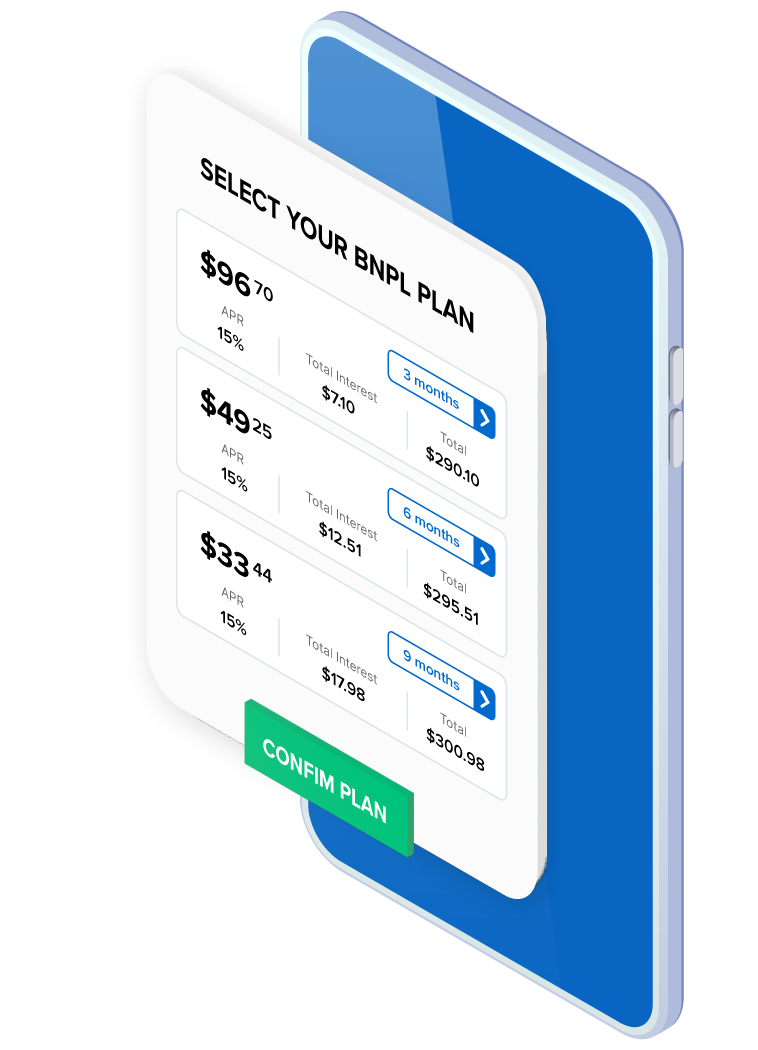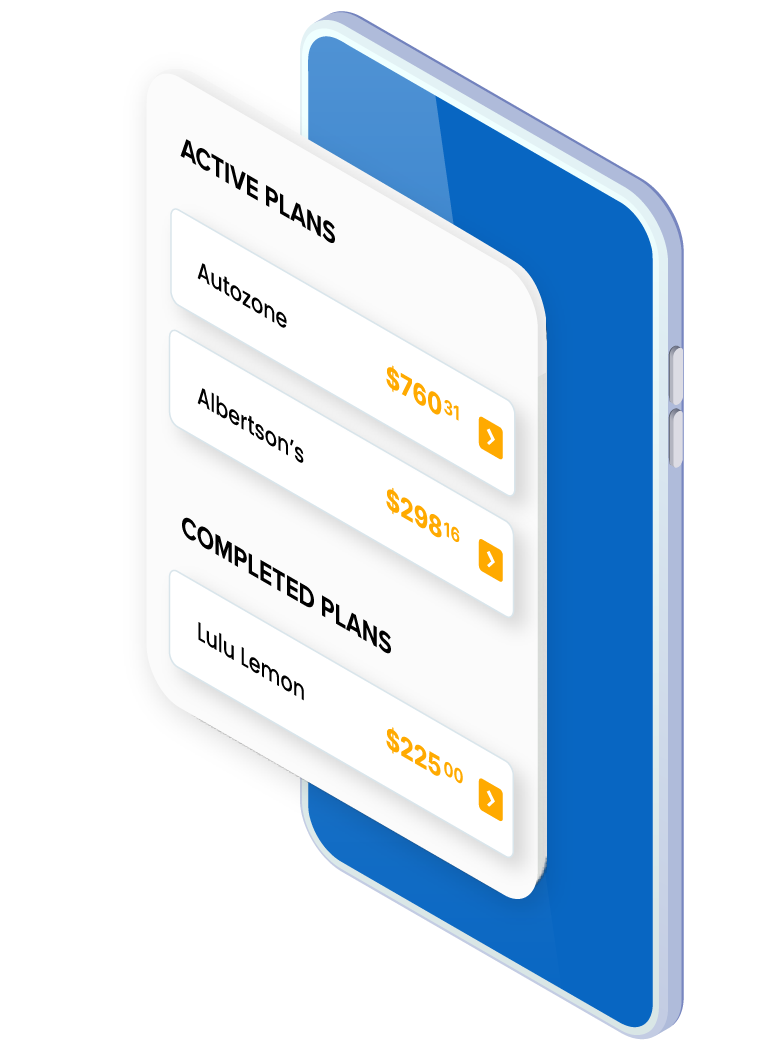 Core integration for automated workflows and deeper insights

Account Eligibility
equipifi analyzes historical account information to help banks and credit unions determine BNPL offer eligibility throughout the shopping journey.

Take balance history, overdraft history, shopping behavior, and more into consideration to better understand your cardholders' BNPL preferences.
Two-way Sync
Once integrated, equipifi's platform automatically pulls real time information from the banking core to incorporate into the eligibility decision and offer generation process.
Loan details from accepted BNPL offers are pushed back to the banking core to be reflected in the cardholders' account and on their banking app.
Offer Generation
equipifi uses debit transaction information to generate BNPL offers that have already been approved for eligible cardholders.
Take cardholders' transaction amount, merchant data, and more into consideration when decisioning eligibility and generating BNPL offers.
Cardholder Enablement
Many other purchase and payment capabilities are already connected to the banking core. Now, BNPL will join your banking suite.
equipifi partners with financial institutions to provide a more robust BNPL solution to cardholders throughout the shopping journey.
BNPL INSIGHTS DASHBOARD
Understand cardholders' BNPL engagement and preferences
Learn how your cardholders interact with BNPL offers to deepen engagement

Analyze key metrics to optimize BNPL parameters and advance overall financial institution goals

Identify plan preferences and purchasing trends to better curate personalized BNPL offers for cardholders
PREMIUM GO-TO-MARKET SUPPORT
We've got your introduction and engagement content covered
Turnkey introduction content to introduce your BNPL solution to cardholders

Engagement campaigns to educate your cardholders on how to leverage BNPL in alignment with their financial goal

Ongoing thought leadership and marketing content white labeled for easy adoption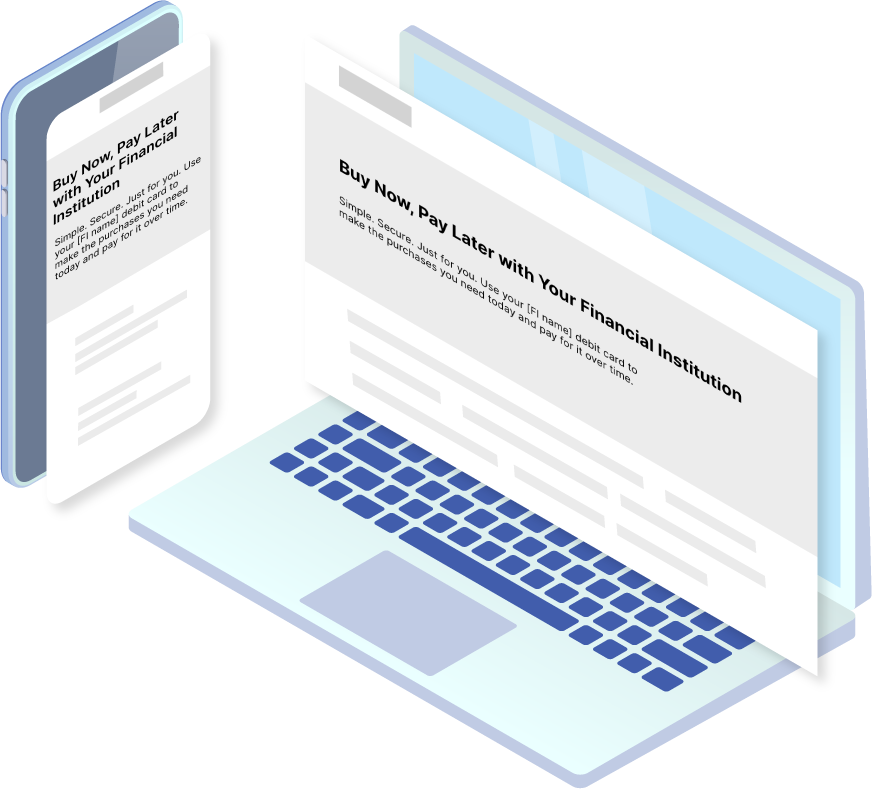 Are you ready for BNPL?
Schedule a Demo!