Today's shoppers want instant access to the cash they need, for the purchases they want.
Let's equip you with the right solution!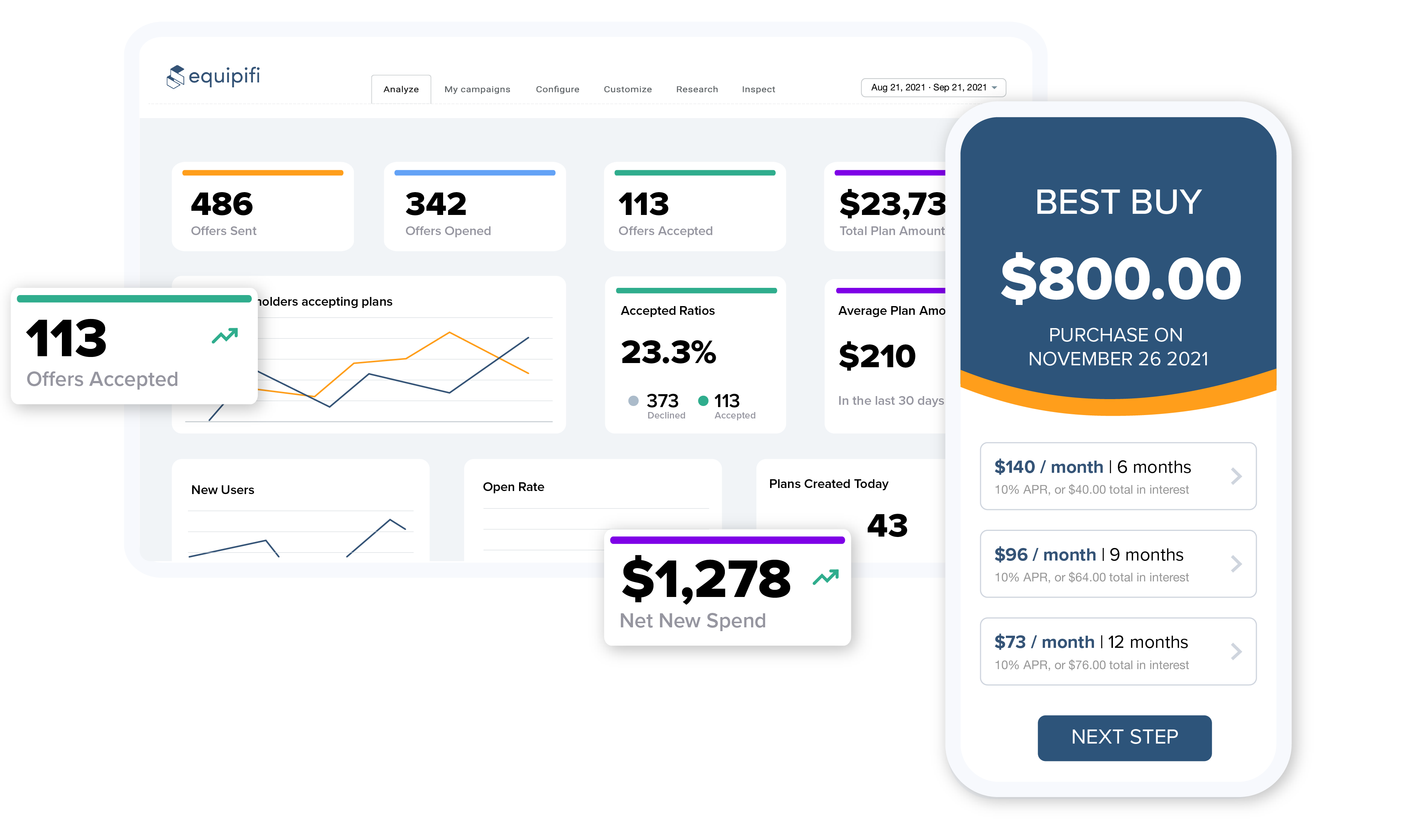 equipifi is the BNPL solution for banks and credit unions
Grow your membership with payment options that keep your card top of wallet
Stay connected with your members as they make everyday purchases
Increase member satisfaction with effortless payment experiences
Attract a new generation who prefer modern payment alternatives
STEP 1
Your member makes a qualifying purchase
Receives notification within moments of purchase
Immediate access to pre-qualified buy now, pay later offer
Prompted to view installment options for purchase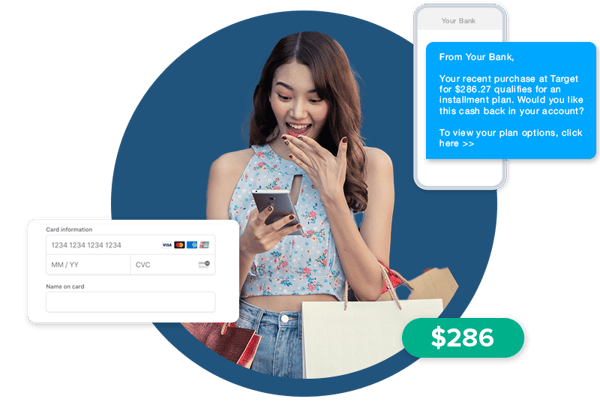 STEP 2
Your member is directed to their personalized buy now, pay later offer
Seamlessly transition to your branded offer landing page
Clearly see installment options on pre-generated plans
Automated underwriting with no need for manual input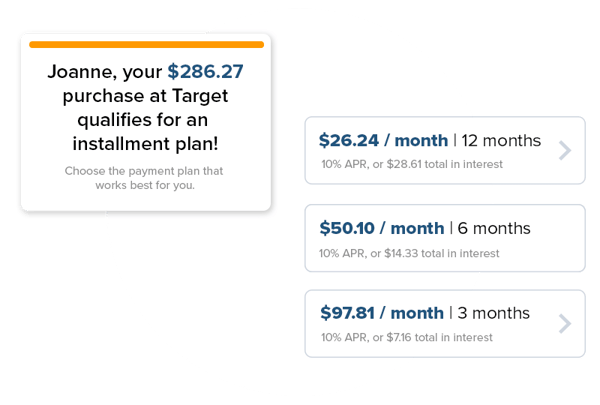 STEP 3
Your member reviews and accepts the installment plan in a few simple steps
Easy to understand and intuitive to use
Plan selection and signature within moments
Never leave the mobile experience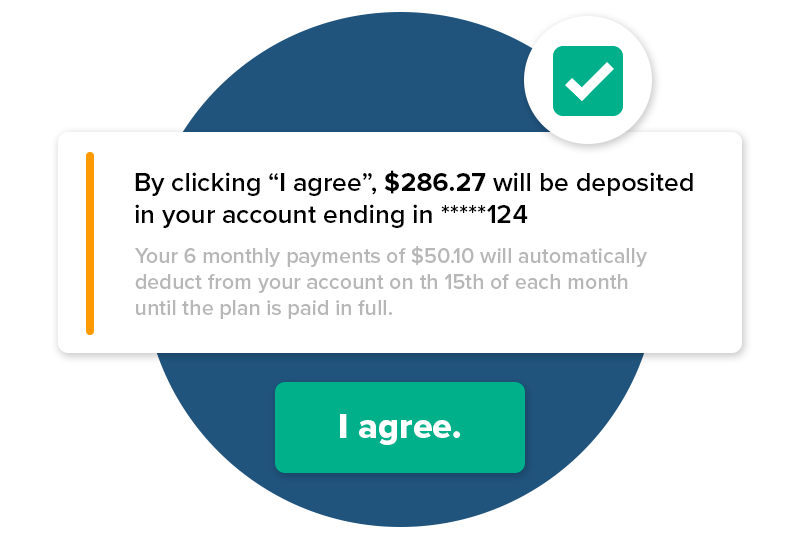 STEP 4
Cash immediately deposited into account
Installment plan automatically displays in online banking
Copy of plan documents are emailed to member
Payments are automatically synced with member's checking account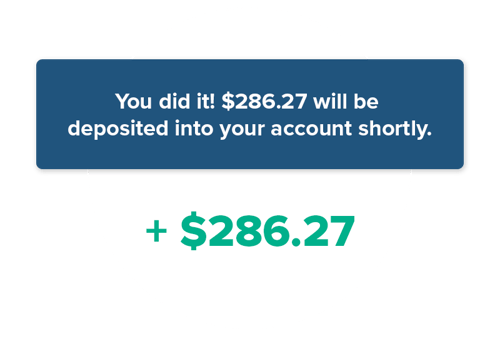 Monitor adoption and gain visibility into membership preference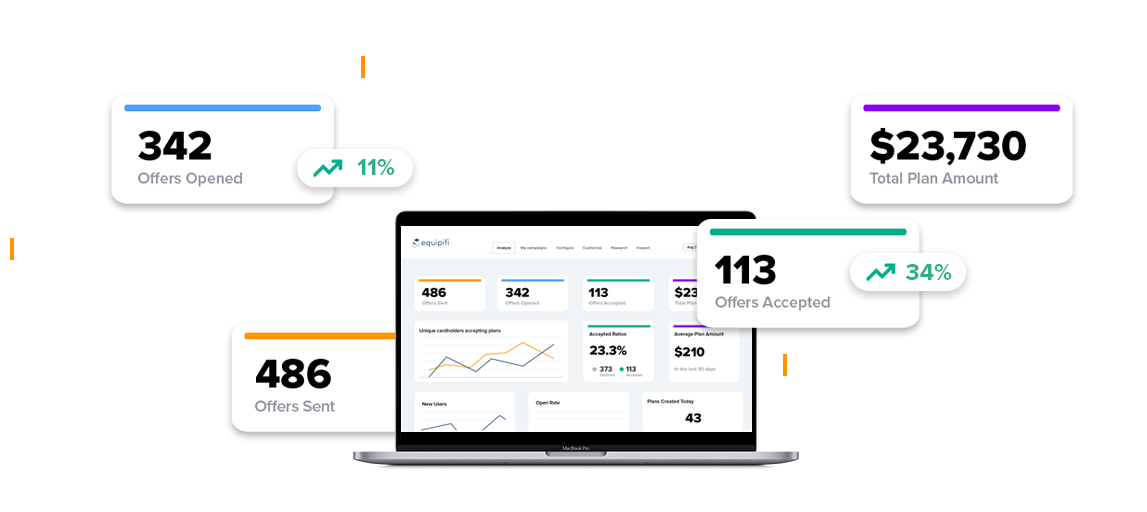 Leave membership adoption and education to us
No need to create anything new. equipifi's got all your introduction and engagement content covered.
Turnkey content to introduce your bank's buy now, pay later solution to members already familiar with this payment option

Engagement campaigns to educate your members on the industry standard of buy now, pay later and why that is your solution

Ongoing thought leadership and marketing content white labeled for your bank to increase adoption